Deliverit Driver Tracking
[DISPLAY_ULTIMATE_SOCIAL_ICONS]
One of Deliverit's many strengths is the way our software handles deliveries. Driver Tracking will take your delivery management to the next level.
Deliverit Driver Tracking allows you to keep your drivers in sight even when they're out on the road. Delivery tracking app simultaneously tracks driver location and order status so you can better control your deliveries.
How It Works
We use four simple steps to make your delivery system more efficient.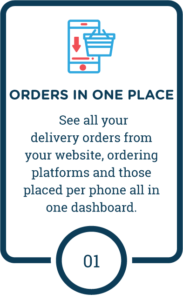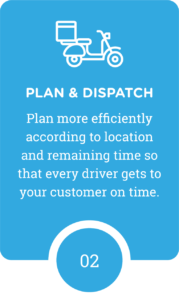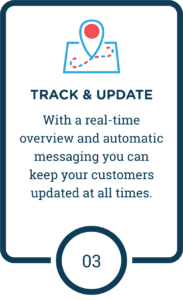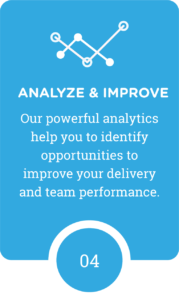 Easy Colour Coded System
The progress of orders is identifiable by our colour code system.
Blue is a new delivery, Orange is an in progress delivery, Green is completed and Red is overdue.
This system provides an easy snapshot to your delivery manager on the state of all deliveries, while at the same time allowing your driver to prioritise deliveries on the go.
 Accessibility
By using hardware that everyone already has —A smart phone — Our driver tracking is accessible to all stores and their drivers. The App connects to the in store screen which will show in real-time the drivers location on the delivery screen. At a glance you will be able to see who is on their way back, who is arriving and who is leaving allowing easy flow of outgoing orders.
Geo Fencing and App syncing
The Deliverit Driver App uses Geo Fencing technology and integrates with Deliverit's Mobile App sending a push notification to the customers phone when the driver arrives within 50m of the intended destination. This Geo Fencing will also activate on the base system to signal that the delivery has been completed and at what time.
Want to find out more? Call our team on 1300 117 117
[DISPLAY_ULTIMATE_SOCIAL_ICONS]